the rest of the images and animations are from the web.
"That was some party last night!" he said rubbing his eyes as he woke up at noon, "you were awesome Harips"
"Yeah. Only I know what I had to go through" replied Harani, who had just stepped out of the shower, draped in a towel. "You were so drunk that you passed out even before 10"
"I know, and I have a hangover from hell to remind me of that" he said, still struggling to wake up.
"But it was the most memorable party I have had." said Harani, drying her hair.
"Didn't you say this was your first party?"
"Yes and the best ever!" she replied, still drying her hair.
"When did everyone leave?" he asked.
"I don't remember the time, but a couple of them were too drunk to drive back last night and they are still crashed out in the guest bedroom. The others left at different times I guess."
"I am sorry I wasn't there to help you."
"It's ok. They were all so nice and helped me after you passed out. I was worried that I won't be good enough, but it worked out just fine."
"Come here" he said, grabbing her hand and pulling her in bed, "let me thank you properly."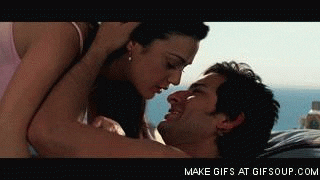 Pulling Harani to him, he kissed her lips. She opened her mouth to let his tongue find hers. Her hand reached down and caressed his growing hardon over his underwear, while his hands stripped her towel and tossed it on the floor. Harani slid her hand inside his underwear and started stroking his dick.
Totally aroused, he pulled his underwear down and released his throbbing hardon. Laying her on her back, he climbed on top and spread her legs. He continued to kiss her mouth hungrily, then her neck, down the valley between her boobs before sucking one nipple and pinching the other.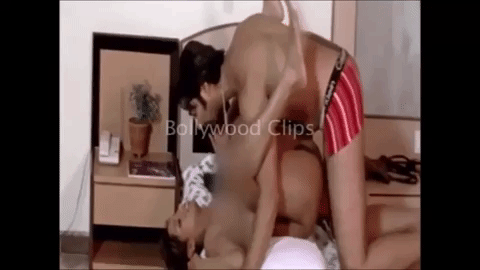 As she lay on bed naked and wet, her husband slid a pillow under her, lifted her legs above his shoulders and mounted her, thrusting his hardness in and out of his wife's pussy. Getting fucked by her husband, and knowing that it won't last beyond 2-3 minutes, her thoughts wandered off to the memories of the previous night when the five board members of her husband's company had taken her individually and together repeatedly, throughout the night, destroying all her holes, filling her again and again with load after load of their cum and making her orgasm and squirt over and over.
Coming from a traditional Indian family, Harani had been sexually ignorant before she got married. Till yesterday, even after becoming the mother of a 3-year old daughter, her understanding of sex was based on how her husband fucked her — a few minutes of kissing, some caressing of her boobs and nipples, a few minutes of sucking of each tit before he was aroused enough to enter her. Fucking her either missionary or doggie for 3-5 minutes till he came in her. Last night had been a revelation of the wild possibilities that she hoped awaited her in future.
The party last night was to celebrate the biggest deal her husband had closed for the company. Rumor within the company was that he would be inducted into the board next week.
"This is the biggest chance of my life" he'd told her last morning. "If they're happy, I am certain to become the sixth member of the board."
"But I have never hosted a party before. What if they aren't happy?"
"Just go with the flow Harips. As long as you don't come across as an ignorant woman stuck in the past, you will do fine."
"But I am an ignorant woman. I don't know anything about the corporate world. When I worked, it was in a small company and that too was years ago before our wedding."
"They party every week Harips. Just play along with their ideas. It's not that difficult for you to come across as a modern woman."
"I will try my best." Harani had promised.
The party had gone on great with the sole exception of her husband getting drunk too soon. It was the first time Harani had alcohol and was high herself when her husband finally passed out in the middle of a card game they had started playing after dinner."
"Don't worry Bhabhi" said Jayant, the company's CEO and the oldest member of the board at 46 years of age "we will put him in his bed and then we can play a new game."
Rakshit and Roger, two of the youngest board members at 33 and 36 respectively had carried her husband to bed while Alok and Sanket helped her clear the dining table and carry stuff to the kitchen.
"Time for Strip poker" Jayant announced as the rest returned to the table "it's ok if you don't want to join Bhabhi"
"It's fine, I will join you all if you'll teach me" she said, clueless about what was to come.
"WOW! It'll be fun playing strip poker with you Bhabhi" Sanket said.
And the game began. Harani was shocked when Jayant lost the first round and had to strip out of his jacket. Oh god, I hope I don't lose Harani thought. For the next few rounds, she managed not to lose. Alok was particularly unlucky and was down to his underwear in the next few rounds. Sanket still had his vest and underwear while Jayant, Rakshit and Roger had stripped down to being bare chested, but still with their pants on.
That's when Harani's luck changed. She lost the next round and sat at the table frozen.
"Come on Bhabhi it's just a game, you don't have to be shy of us" Jayant urged. Harani couldn't help notice the Alok's dick begin to rise into a hardon.
"I can't" stammered Harani
"But you agreed to play. I thought you knew the rules" Jayant chimed.
"Want me help?" asked Alok, his dick now hard and straining his underwear.
"No!" Harani blurted making everyone laugh.
"Have some liquid courage Bhabhi" Sanket suggested extending his shot glass towards her.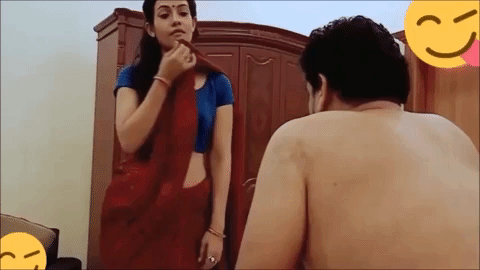 Harani gulped down the shot and stood up. Gulping with nervousness, she first undid the safety pin that held her pallu attached to her blouse. Then she undid the safety pin holding her saree pleats in place and watched the five men's eyes glued to her crotch as she removed the pin. Then, she took her pallu off, exposing her belly and navel to the salivating group of men. Slowly, she removed the saree completely. Roger grabbed it and smelled it before tossing it on the couch.
She lost the next round too.
"top or bottom?" asked Rakshit. The "liquid courage" was kicking in and having stripped her saree, Harani was beginning to feel a bit more confident.
"Bottom" she replied standing up. Turning her back towards the men, she untied her petticoat and let it drop to the floor.
"Bhabhi you're wet" Alok commented staring at the wet spot in her panties.
"Strip poker can do that Alok" Jayant said. "You ok Bhabhi?"
"Yes" she said sitting back down at the table to avoid the eyes of the five men on her panties, even as she felt more wetness flood through her pussy soaking her panties even more.
Jayant lost the next round and stripped to his underwear. Roger and Rakshit had to strip down to their underwear next and finally Sanket lost his vest. All five men had raging hardons clearly visible through their underwear. Watching five strong men almost naked had aroused Harani and the dizziness of the alcohol was making her bolder by the minute.